Check back regularly for updates of Catherine's next performances.
---
MORAINE VALLEY ANNOUNCES ITS 2016-17 PERFORMANCE SEASON, TICKET SALES
The lineup for Moraine Valley Community College's Fine and Performing Arts Center 23rd season has something for everyone. Performances will feature political satire, rockin' Irish tunes, Broadway music, rock tribute bands, modern dance, Chicago improv comedy, and much more.
Patrons can purchase membership and subscription packages or individual tickets. Ticket sales for "Buy a Seat" donors begin Monday, Aug. 1. Current subscribers or members can renew beginning Monday, Aug. 8. New subscriptions, memberships and individual tickets for the general public will go on sale Monday, Aug. 15. Details can be found at http://www.morainevalley.edu/fpac and in the season brochure.
The Academic Music Series is composed of several musical ensembles. Tickets are $12 for adults and $10 for seniors and students. Admission is free to Percussion Ensemble and Flute Choir concerts. Concerts start at 7:30 p.m., unless otherwise noted.
An Irish Evening of Music and Song
Featuring Irish vocalist, Catherine O'Connell
March 4
To be placed on the mailing list for a season brochure or for more information on these performances, call the Box Office at (708) 974-5500 or email BoxOffice@morainevalley.edu. Tickets can be purchased online (additional fees will be incurred), in person, by mail, or over the phone.
Box Office hours are Monday through Friday, from 10 a.m. to 5 p.m., and one hour prior to all performances. Summer and holiday hours may vary. Additional information, updates, and new performances can be found at http://www.morainevalley.edu/fpac.
For news media inquiries, contact Jessica Crotty, coordinator of College and Community Relations, at (708) 974-5281, or e-mail her at crotty@morainevalley.edu.
---
Siamsa na nGael: Celtic Celebration
Presents:
A Bridge Over The Troubles: The Peacemakers
Narrated by:
Senator George Mitchell
Through song, dance and story, this exceptional program will tell the story of the peace work in Northern Ireland that led to the singing of the Good Friday Peace Accord and of the man, John Hume, who won the Nobel Peace Prize, and the Gandhi and Martin Luther King, Jr. awards for his determination in making this happen.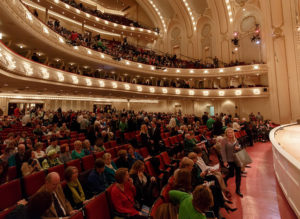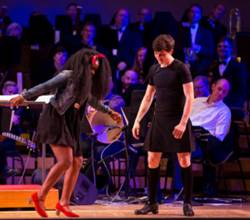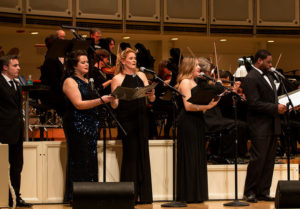 Narration written by acclaimed author and filmmaker Mary Pat Kelly and created by Director of Concert Choirs, Bill Fraher.
Featuring:
Metropolis Symphony Orchestra, Old St. Patrick's Concert Choir, Soloists Gavin Coyle, Jared Dixon, Catherine O'Connell and Beverly O'Regan Thiele, Irish Trad band, Trinity Irish dancers, After School Matters Choir and many more!
Don't miss out on this remarkable performance telling the story of the Good Friday Peace Accord through song, dance and narrative. Ticket prices range from $30-$60. Tickets are available through the Symphony Center Box Office by calling 312-294-3000 or www.cso.org.
For Post Performance Reception Ticket Packages or Sponsorship Opportunities please call 312-798-2348.
Siamsa na nGael will include extraordinary performances by such vocalists as Gavin Coyle, Jared Dixon, Catherine O' Connell and Beverly O'Regan Thiele.

Gavin Coyle
Gavin was born in Derry, Northern Ireland. His parents raised him and his four sisters amid the fallout from the troubles. He first came to America when he was 14 years old as part of a peace project involving youths from Northern Ireland. Similar to the Ulster Project, the goal was to help teens from Northern Ireland build friendships that would otherwise not be possible with the social and religious divisions existing at home. He continued his commitment to such peace projects when he joined the Ulster Project in 1992 and came back to the States as a counselor and chaperone.
An accomplished singer and songwriter, Gavin's musical range covers both pop and folk music as well as traditional music from his homeland. His performances often reflect this versatility as he mixes traditional and original compositions.
Gavin started competing as a young boy, winning many local competitions including the Derry Feisanna – one of the largest talent contests in Ireland. At the age of 14 he won the title of All-Ireland Singing Champion. He went on to perform in Andrew Lloyd Webber's Requiem, The Siege Pageant, and Noye's Fludde. Locally, in addition to charity concert/performance work, he's been featured on WGN radio, performed at Milwaukee Irish Fest, and performed the National Anthem several times for Chicago Cubs games at Wrigley Field- at a Chicago Bears game at Soldier Field – and at several Chicago Bulls games at The United Center. Gavin lives in the western suburbs of Chicago with his wife and daughters where he performs, records and teaches music.
Jared Dixon
Jared grew up in in New York just across the river from the Broadway lights, where he began singing at the age of 5 with his grandmothers' church choirs and at his school, P.S.124, in Queens. His first love was basketball, but with his father, Rod Dixon, as both a role-model of a performer and later, a mentor, (plus a little healthy nudging from mom) performing soon became what he was most passionate about.
At LaGuardia Arts High School, Jared studied vocal music and took part in opera workshop, senior and gospel choir, songwriting, and in 2007, portrayed Coalhouse in their production of his favorite musical, Ragtime.
After receiving his Bachelors degree from SCSU in 2012, his professional career officially began, ironically, with Ragtime: The Musical, now as Booker T. at the Fiddlehead Theatre Company. Since then he has been cast as some of his favorite characters including Benny (In the Heights), Seaweed (Hairspray), Harpo (The Color Purple), Pasko (A Little Princess) and Flick (Violet).
Catherine O'Connell
Catherine grew up in Chicago. Her affection for performing was nurtured by her parents, James and Mary, who shared with her their passions for music and theater. Her father, a talented amateur singer, gave her this early advice: "Tell the story and sing the song with a tear in your voice."
Catherine developed her distinctive style and dramatic stage presence by performing in dozens of pubs, saloons and cabarets in Chicago, New York and the Caribbean.
Leaving the club scene to raise three boys, she switched direction in her career to focus on more intimate spaces in the city and suburbs, where the emotional impact of her singing has gathered her a large and devoted following.
The Chicago Tribune's and WGN's Rick Kogan says, "Catherine is an original, as gifted a singer and as sensitive a performer as I have ever heard and seen. She might easily have become a star in the New York scene but, God love her, she's tied to our town."
From saloons to Symphony Center, chapels to cathedrals, funeral homes to festival halls, Catherine has touched the hearts and lifted the spirits of thousands of Chicagoans.
Beverly O'Regan Thiele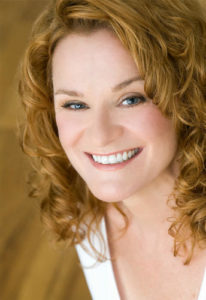 Known for her consummate acting and clear, silver-toned, warm vocals, Iowa native Beverly O'Regan Thiele is among the best in her field for her interpretation of contemporary opera and equally at home in the Classics, concert and recital work. From her professional debut at the age of 23 as "Abigail" in THE CRUCIBLE with Des Moines Metro Opera, to Lincoln Center, Kennedy Center and Europe, Ms. O'Regan Thiele has thrilled audiences with her unrivaled intensity and honesty of character portrayal and her stunning vocal prowess.
Concert work includes Mozart "Requiem" at Avery Fisher Hall, "Dritte Dame" in ELEKTRA with Chicago Symphony under Daniel Barenboim, Mozart "C-Minor Mass" and Bristow's "Daniel", Beethoven "9th Symphony", Verdi "Requiem, Händel's "Messiah", Patrick Cassidy's "Famine Remembrance Suite" in Chicago's Symphony Space and "Children of Lir", Rossini "Stabat Mater" and Haydn "Lord Nelson Mass" and Honnegger's "Le Danse des Morts". She guested frequently with the Musicians of Ma'alwyck in Upstate New York.
Awards include winner of the Iowa Metropolitan Opera Auditions, Finalist in the Midwest Regionals, recipient of the Richard F. Gold Career Grant from the Shoshana Foundation, Opernwelt Award winner of the Belvedere Competition in Vienna, winner of the Chicago Women's Club Vocal Competition and Union League Competition and a recipient of the Sullivan Awards.
Siamsa na nGael: Tickets on sale 2/1
---
I'd like to share this event with you...
St. Patrick's Day Celebration - Songs and Stories from Ireland
Thursday, March 16, 2017 from 11:30 AM to 1:00 PM (CDT)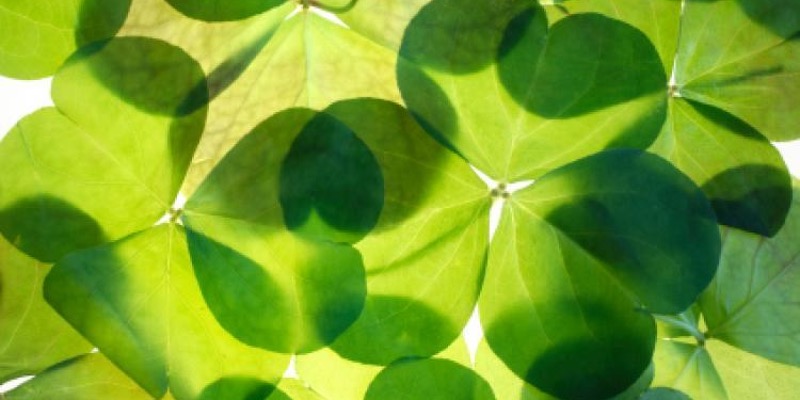 Union League Club, 65 West Jackson Boulevard, Chicago, IL 60604